Our team has been working for the last five years with the concept of structured water. What we have found is structured water is beneficial to all living things. Creating better hydration, it allows all living cells to absorb water more easily. 
We have tried and failed several times to come up with the best devices… until now. Through numerous trial and error, we have come up with, what we believe, is the very best structured water device on the market. With our "Love it Water" device, we bring a mountain spring into the palm of your hand. .. and in addition, we have incorporated the healing power of crystals.
The Sacred Life Water Team
Sacred Life Water - A new venture
The Sacred Life Water team was founded by Dr. David S. Jensen of the WIN Health Institute. To learn more about Dr. Dave please visit one of these links:
Healthyaspen.com
Myremedyshop.com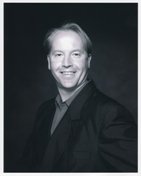 Dr. Dave has prepared himself for clinical success by attending and completing Chiropractic and Advanced Technology Classes. See more information about his credentials and his family on the WIN Health Website located in the "About" page. This website contains blog entries that were authored by Dr. Dave and others whose articles were deemed to be thought-provoking and appropriate for his business and spiritual beliefs.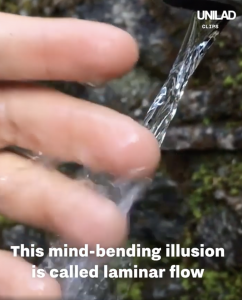 Both smooth and clear laminar flow and turbulent flow with foam can be seen at the edge of Horseshoe Falls. The velocity profile associated with laminar flow resembles a...
Read More
All life rises from a unique relationship with water. To Love It, we must first reconcile that we are physically and spiritually out of sync with this concept in our modern paradigm. Apart from drinking, people have many other uses for water. Spiritual practices may seem to play a minor role, but in this life, our spiritual constructs of faith and philosophy play a major roll in how we see our collective reality. Competition can be fierce for this precious commodity; but does it need to be this way?
Agriculture claims the lion's share of freshwater worldwide, soaking up some 70 percent, and industrial uses consume another 22 percent. Making conservation and spiritual unity a worthwhile endeavor. Increasing our understanding through modern scientific techniques need not be at ends with our spirituality or loving intentions. LOVE IT WATER units are designed with both in mind; We create the potential energy stored in naturally occurring springs! Feel the benefits of increased hydration that lead to nutritional bio-availability. Understand responsible usage and filtration. From our heart to yours join us in a Sacred shout of acknowledgment… We LOVE IT!!
A New Approach to Water ordering and molecular structure
Sacred Life Water is a company committed to providing an alliance between scientific understanding, philosophy, and faith. Adding to this universal intuition, and the pulsing cosmic rhythm of the poetic heart, and you get a starting point… A seriously heady endeavor; to say the least! We believe our website and the products and links provided herein provide these opportunities. Vibrant flowing water, we all find an affinity for its mystery inspires us to truly LOVE IT.  We promote responsible products that are good for all. Love it water units are environmentally friendly solutions used to improve hydration and vitality for all living organisms. Our maintenance-free water units increase the Bio-availability of water through the induction of charge separation in water. Waters' ability to absorb radiant energy provides its natural opportunity to organize and disorder molecular bonds. The results of our system design is to allow water to move in a contained system like it would in an ecosystem. Said in a more poetic manner… We are bringing a mountain stream straight into your hands; and home! We believe that it is a right that all have access to pure, vitalized water. Following nature's example seemed like a good place to start. The Love it water unit is an elegant and simply designed product with heady aspirations. We hope you love what it does for you and all those you love!